What makes Smart Buildings work?
Smart Buildings lie at the boundary of the physical and digital worlds... along with their digital twins, smart infrastructure, and the metaverse.
Welcome to SMART BUILDINGS TALENT – YOUR portal to
talent & careers of the future!
The 8 Layers of the Smarter StacK
We recruit within 7 of the layers
The History of the "Smarter Stack"...and the future is just BEGINNING
In March 2020 – everything is shutting down. Buildings are empty. Everyone is fearful. Layoffs are mounting. People are dying. The unknown is staring us in the face…
It's during this period of history that a group of 15 Smart Buildings industry influencers took the initiative and started getting together every Monday afternoon "live" (now called MondayLive.org) at 3 PM Eastern Time to discuss & brainstorm ideas for getting our industry through this and for improving air quality so lives would be saved.
The weekly discussions became so popular that they continue today. Come learn with the team every Monday at  3 p.m. Eastern Time by clicking here to access MondayLive.org.
The group at Monday Live most recently created the C4SB (Coalition for Smart Buildings) as an industry group making our presence felt in Washington, DC.
After several months of work by the MondayLive.org team (and other participants), the "Smarter Stack" has been created. It's an exciting industry-first open-source communication tool that simplifies and explains the complexities of smarter building technology.
You are FREE to use it in presentations, proposals, videos, images…anywhere that you need to share ideas with architects, engineers, subcontractors, building owners, civic leaders…anyone.
You can access the Smarter Stack template here. Just be sure to give credit to the Monday Live team by citing MondayLive.org.
Here is the URL to an 18-min segment of a presentation that Anto Budiardjo, CEO, Padi.io & facilitator of Monday Live, made to the NexusLabs Pro group on 10.27.21 about the Smarter Stack.
Smart Talent for Smart Buildings
Who's Who? Each week meet interesting people making an impact on the Smart Buildings community.
Smart Buildings NextGenLeadersr
The future of Smart Buildings requires Smart Leaders, i.e., the NextGenLeaders,TM with next-generation skills and capabilities & ready to take on the responsibilities required in the next 30-years.
10 Days to Better Leadership
Clarify your mission, fulfill your leadership potential, and conquer obstacles…all in just 10 days.
Ongoing education for Smart Buildings Professionals
SBA FOR 2022:- Pop your earbuds in and stay up-to-date with these weekly half-hour podcasts
Listen Now
Are you bringing smart technologies into your next project? If so, this blog is for you.
Read More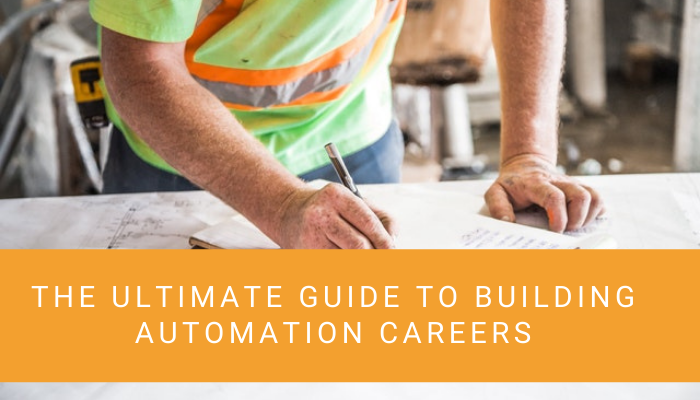 An excellent overview of the various roles in BAS & their respective salaries.
Read More
Your Career Resource Center
If you don't manage your career, no one else is !
If you've been out of the workforce for a while, a returnship may be what you need to build a bridge to your next job. It's basically an internship designed for older and more experienced employees....
Read More
Additional Resources Specifically for Your Smart Buildings Career